What should be paid attention to when choosing equipment for children's playground?
Children's play areas are opened to help children have more healthy and valuable playgrounds, making an essential contribution to later formation and development. At that time, the selection of children's playground equipment plays an essential role through the criteria mentioned in the following article.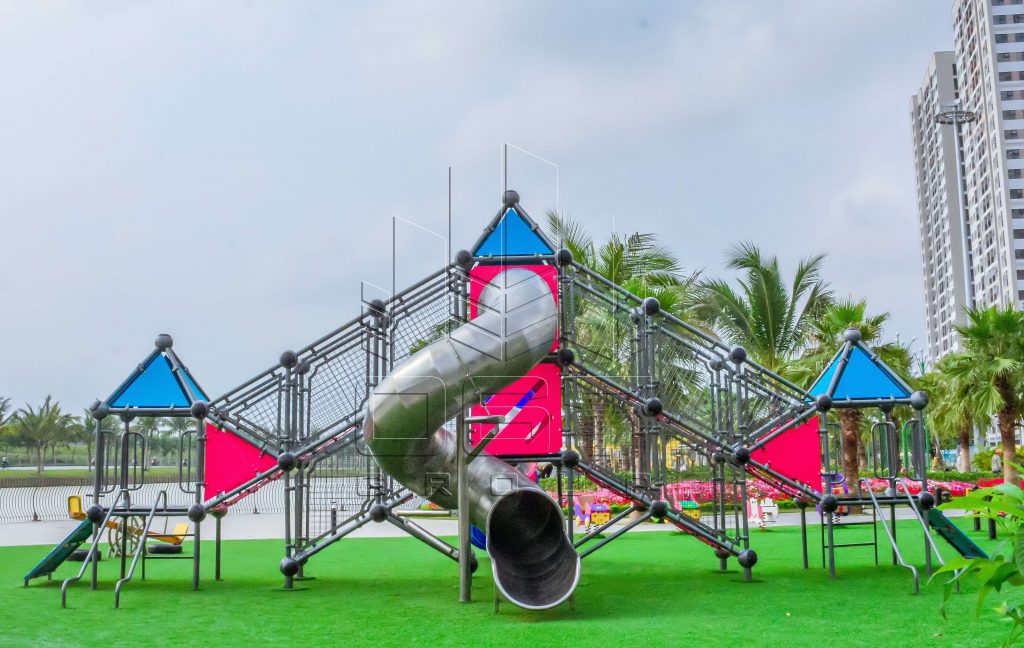 The importance of children's play area
Children are at the age of development and learning, so they need to have fun. However, with the fact that children's playgrounds are increasingly lacking, they often have to sit at home and play games on technology devices, making them more passive and prone to autism.
In addition, because there is no playground, children have to play right on the sidewalk, the street leads to possible dangers. Therefore, an authentic playground for children is the desire of parents and society.
Criteria for choosing children's playground equipment
Children's playground equipment is very diverse, including many different games such as ball house, slide, swing, swing designed with beautiful and vivid colours that make children enjoy and excited to have fun.
When building and designing, it is necessary to determine the play area's age, colourful playground design, fairy world theme, and cartoon characters.
The theme of the playground and the colours need to be carefully selected, keeping up with the latest trends, making your playground always new and attractive, attracting children to play regularly.
In addition to decoration and design, ensuring the safety of children when playing is essential to limit possible dangers and risks.
Game devices should be made of plastic for high safety, without sharp edges.
Another essential thing is to choose a reputable, quality, warranty and maintenance provider for long-term cooperation or in the process of use. , sometimes there will be a problem or damage that needs to be repaired immediately to ensure that children can play and be safe.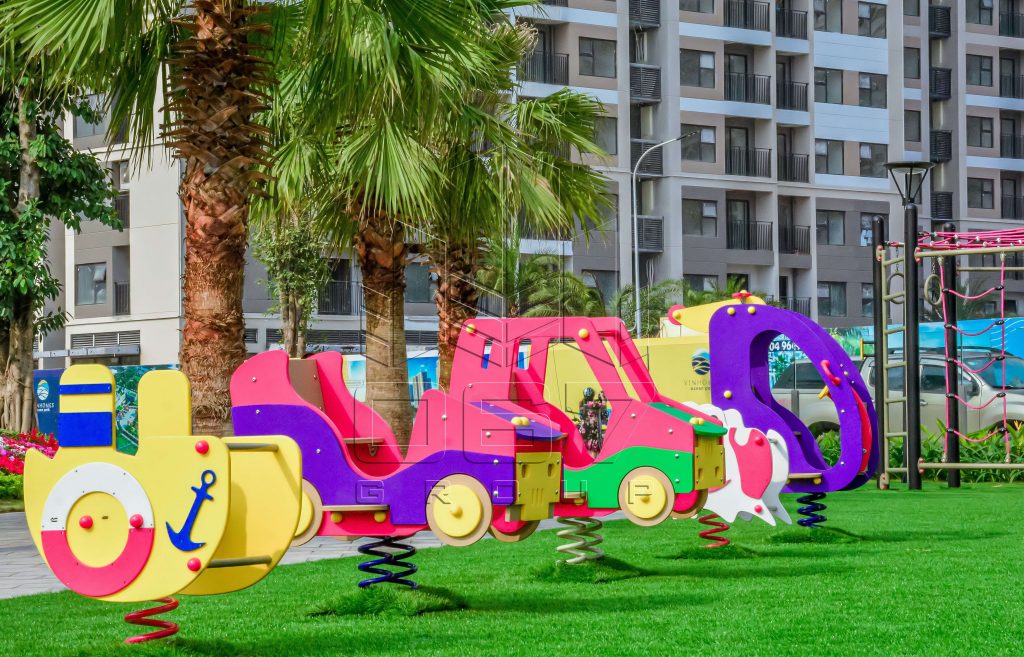 The address that provides prestigious and quality children's playground equipment
With the criterion of building a safe and convenient playground for children to enjoy and learn, 067 Company is proud to be the leading supplier in the high-class children's playground equipment industry thanks to its prestigious products credit, quality. Our playground equipment such as slide, ball house, Ferris wheel always ensure quality and are a reliable partner of investors, business children's play areas in parks, cultural places in Hanoi, Ho Chi Minh and other provinces.
Coming to 067, customers will be thoroughly assured and satisfied with the work process in each stage, such as site survey, consultation and capture of customer requirements and preferences. From there, draw up drawings, detailed plans. The children's playground works directly implemented by the company with a team of experienced and highly qualified staff will make the children's play area lively and colourful, attracting children to have fun, entertainment, along with good customer care, warranty and maintenance regime will quickly fix possible problems, ensuring the safety of children when playing.
Thanks to the above, our company is always highly appreciated and voted by users as an innovative, environmentally friendly, close-knit product that is easy to integrate. It is an excellent motivation for the company to develop, perfect itself and bring the best quality children's playground equipment.