Viet Floor – A more beautiful and safe children's play area with granular rubber floors
Children's play areas are now built with a variety of games, beautifully designed, attracting the interest and love of children. However, how to ensure absolute safety for children when playing is essential and necessary. At that time, Viet Floor's granular rubber floor will be the solution to the above problems.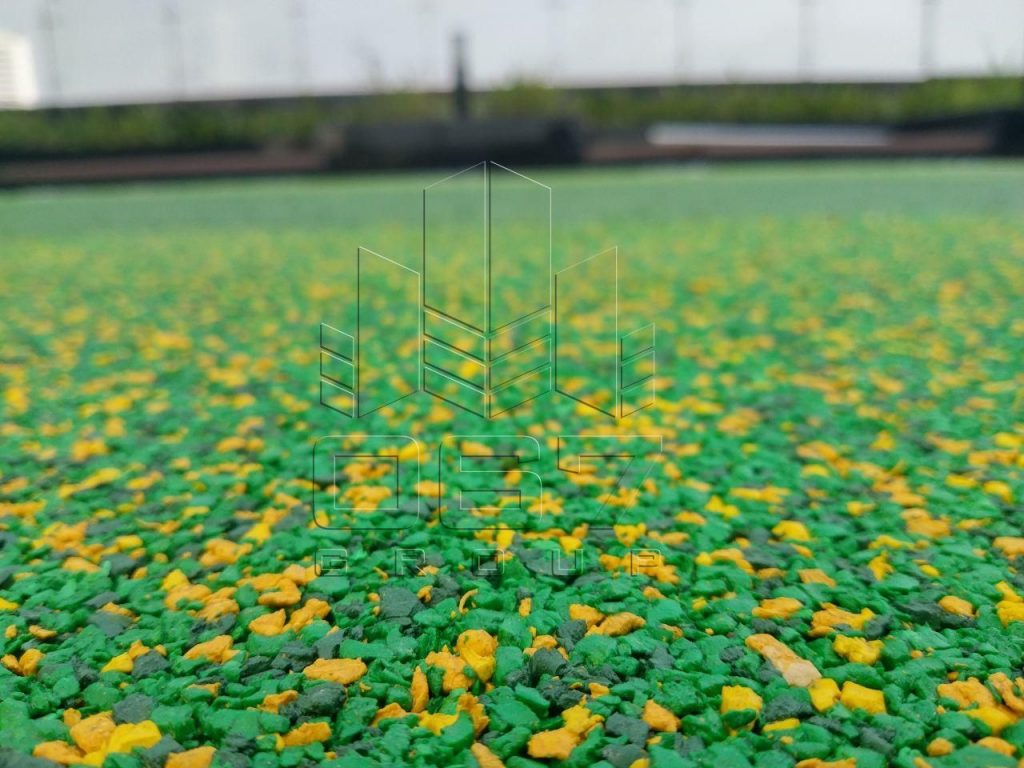 What is granular rubber?
EPDM granular rubber is a form of synthetic rubber Ethylene – Propylene -Diene – Monomer (M-Class), is an environmentally friendly material, has good strength, and is resistant to many chemicals, water, and elasticities for the construction of floors and foundations.
Granular rubber is a material that is widely used in rubber flooring with elaborate decorative arrays and intricate patterns that rubber tiles or rubber mats cannot meet.
Advantages and benefits of using Viet Floor's granular rubber flooring
When designing and building children's play areas, granular rubber flooring is a trendy material thanks to the following advantages.
Creativity in floor design
Viet Floor's granular rubber is easy to shape, has high aesthetics, excellent elasticity, long-term use. It is a popular material for constructing floors of gymnasiums, gyms or children's play areas.
Better and more flexible than conventional rubber flooring
The construction of granular rubber flooring is often much more complicated than traditional tiles or rubber floors. However, when the children's playground is made of this rubber floor, it will be easier to create beautiful, more vivid images.
Safe for children when playing
When playing is often very active, children often run and jump and sometimes fall easily, causing injuries. Therefore, in addition to designing games to ensure safety, rubber floors will reduce injuries when lowering and children's safety is still wholly guaranteed.
Viet Floor – Quality & Safety for children
The advantages and utilities that granular rubber flooring brings to the children's play area has made this Viet Floor product extremely popular and become an indispensable choice for investors. and every family. 067 company is proud to be a reputable and professional supplier and construction company of granular rubber flooring with beautiful design and good quality, and high durability.