067 Company sponsors the construction of the outdoor playground equipment for SOS Children's Village Dien Bien Phu
On October 14, 2020, at the Mid-Autumn Festival, representatives of the Board of Directors and employees of 067 Company visited and held the outdoor playground equipment at SOS Children's Village in Dien Bien province. We hope to bring a lot of joy, laughter, and love messages through meaningful gifts to the children.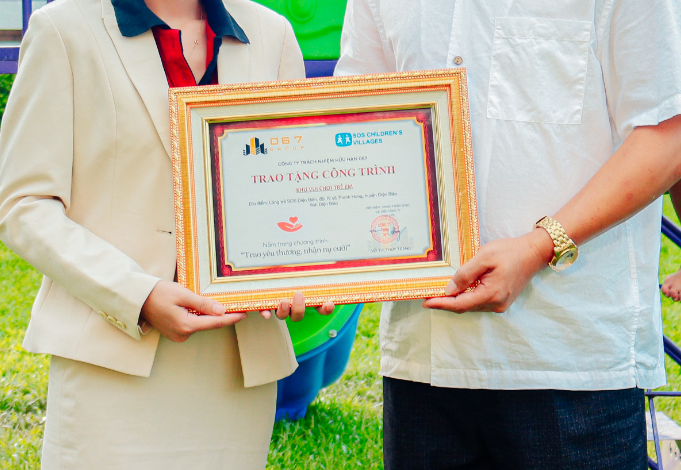 On the long journey from Hanoi to SOS Children's Village in Dien Bien province, a representative of 067 Company visited and presented many cartons of milk and confectionery gifts to children on the occasion of Mid-Autumn Festival 2020. At the same time, our company also held a sponsorship handover ceremony and built the outdoor playground equipment for the Village, with a total cost of more than 100 million VND. Besides constructing the playground mentioned above, our company also supports the SOS Village Vietnam every year with an annual amount of 6 million VND.
The outdoor playground for children at the campus of SOS Village is an educational sponsorship project proposed and proposed by 067 Company – a leading provider of playground equipment and landscape design in Southeast Asia construct. After surveying the ground, we plan to design and install the playground, including one set of integrated three slides, one set of seesaws, and two spring animals on the grass. We hope to create more favorable conditions for the children's education, entertainment, and learning here.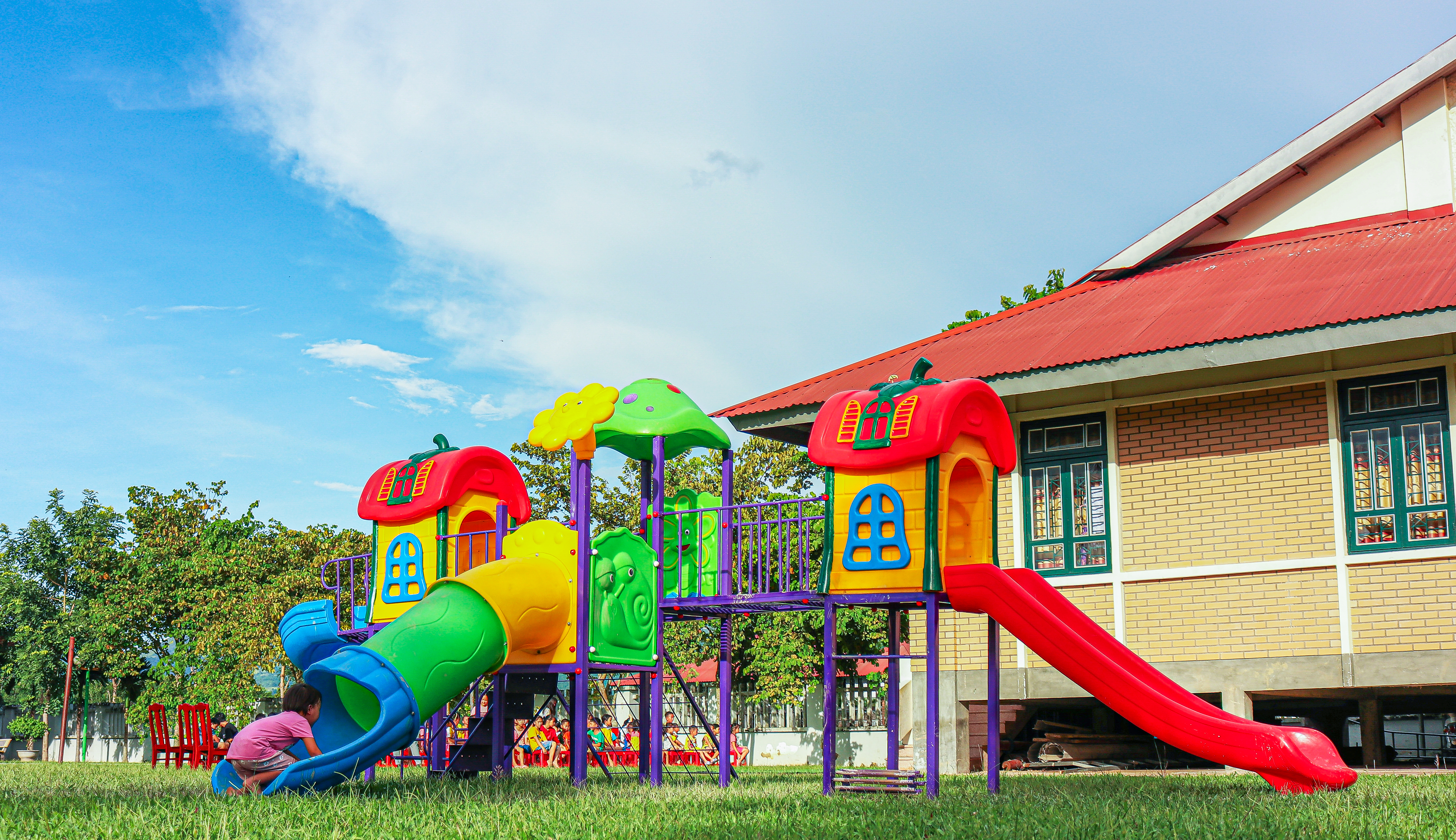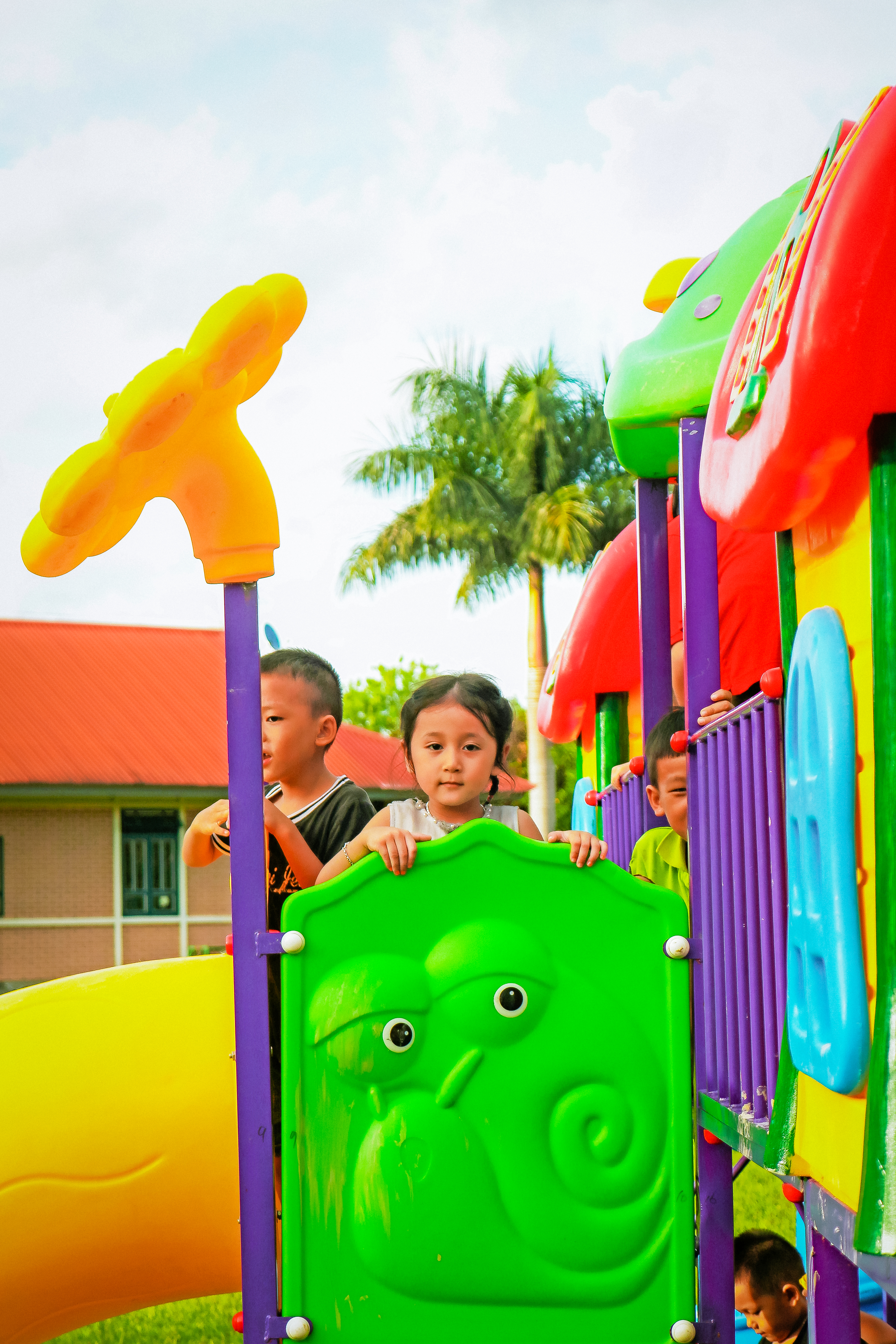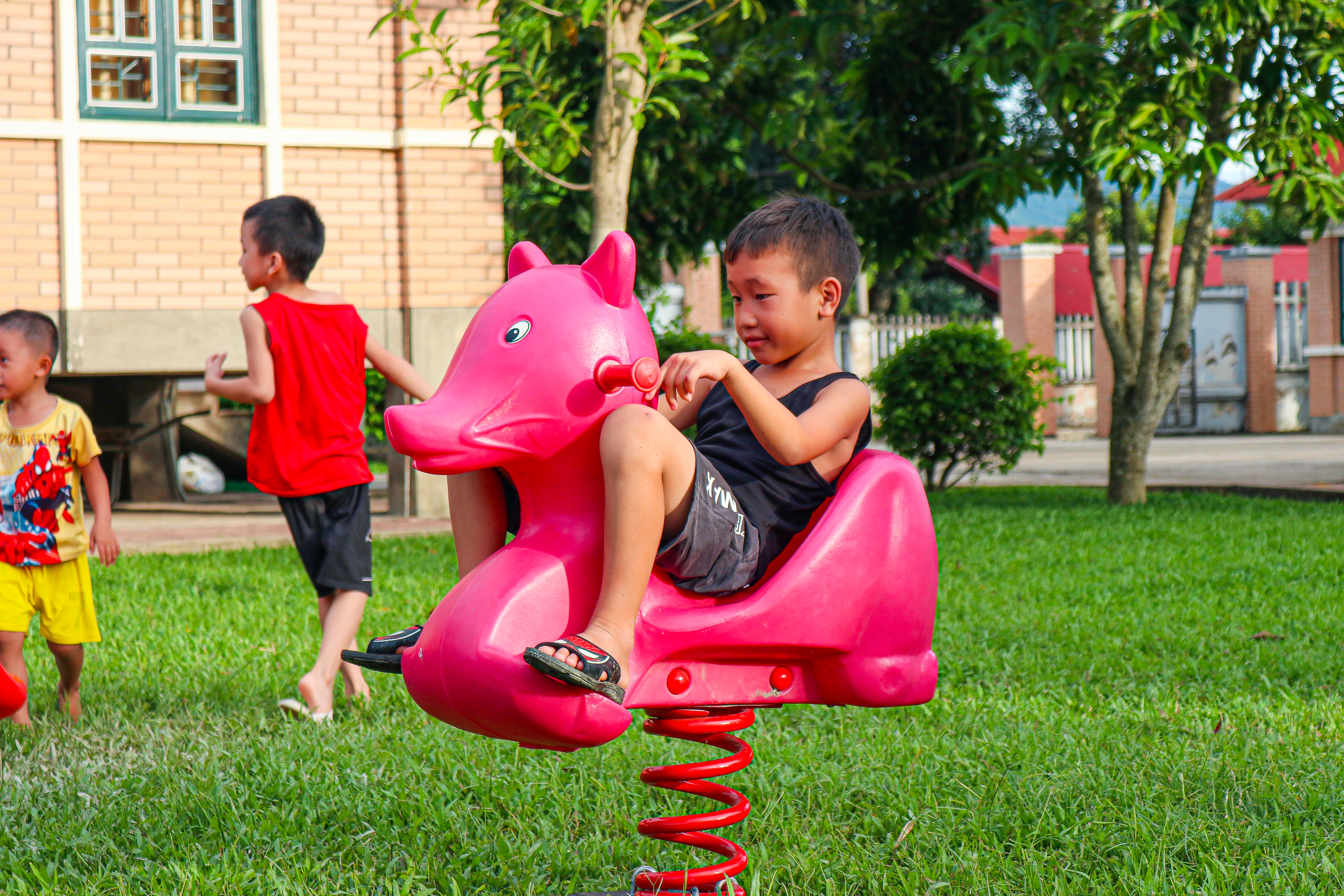 Since its inception and operation, SOS Children's Village Dien Bien has helped disadvantaged children have a family home, helping children who lack the care of their parents to live in a new family and grow as naturally as possible. The Village supports children from childhood to adulthood to be independent, responsible, and contribute to society.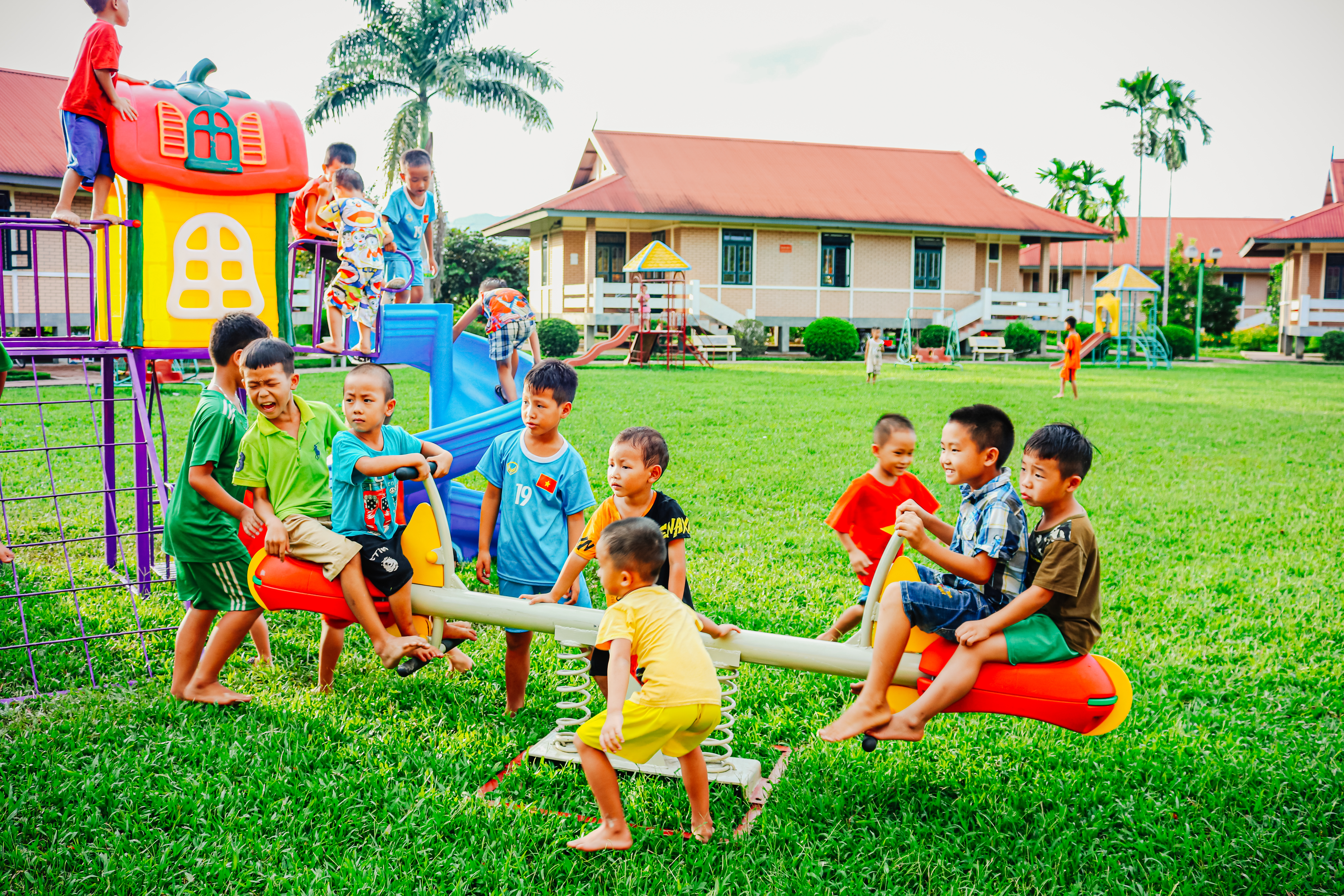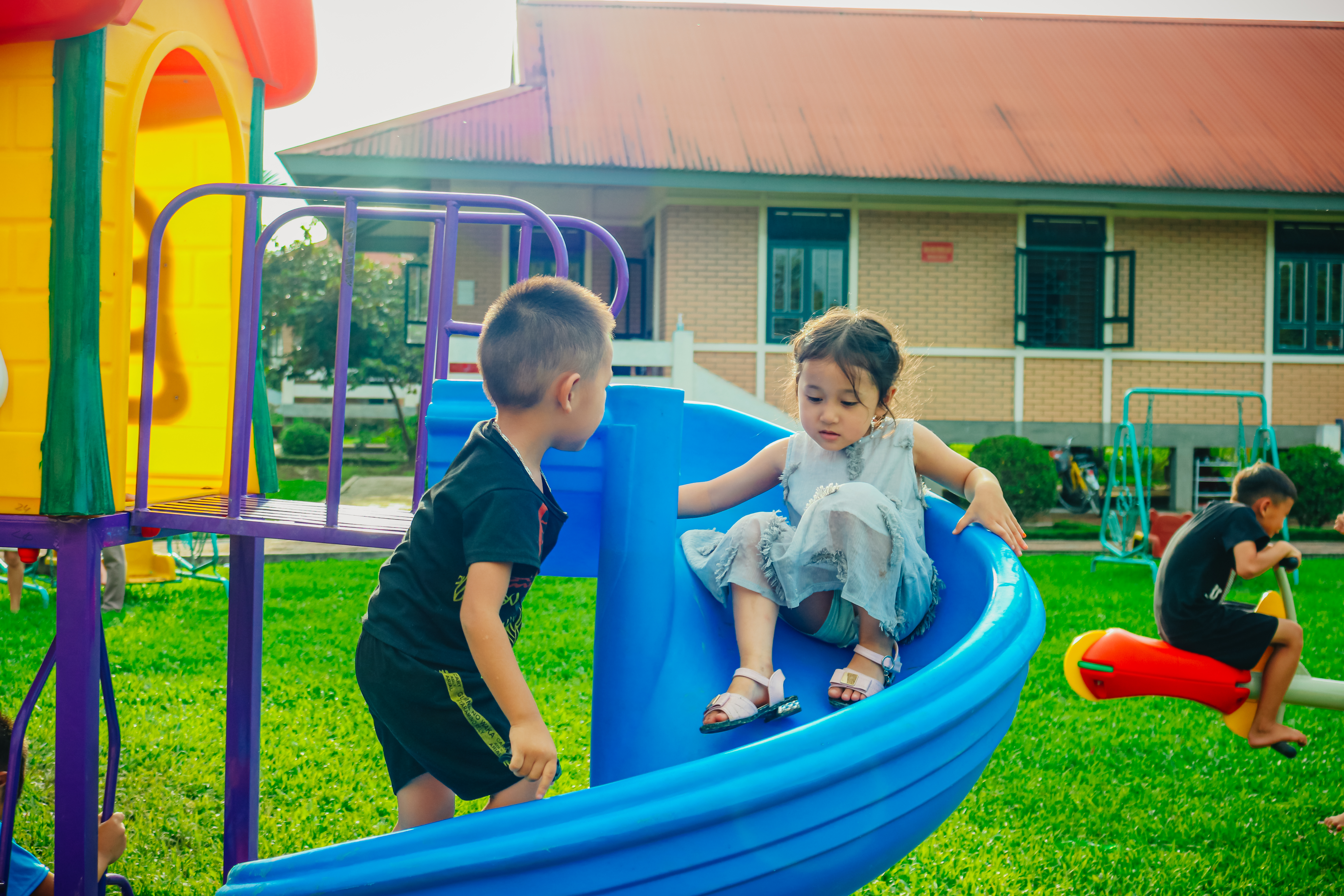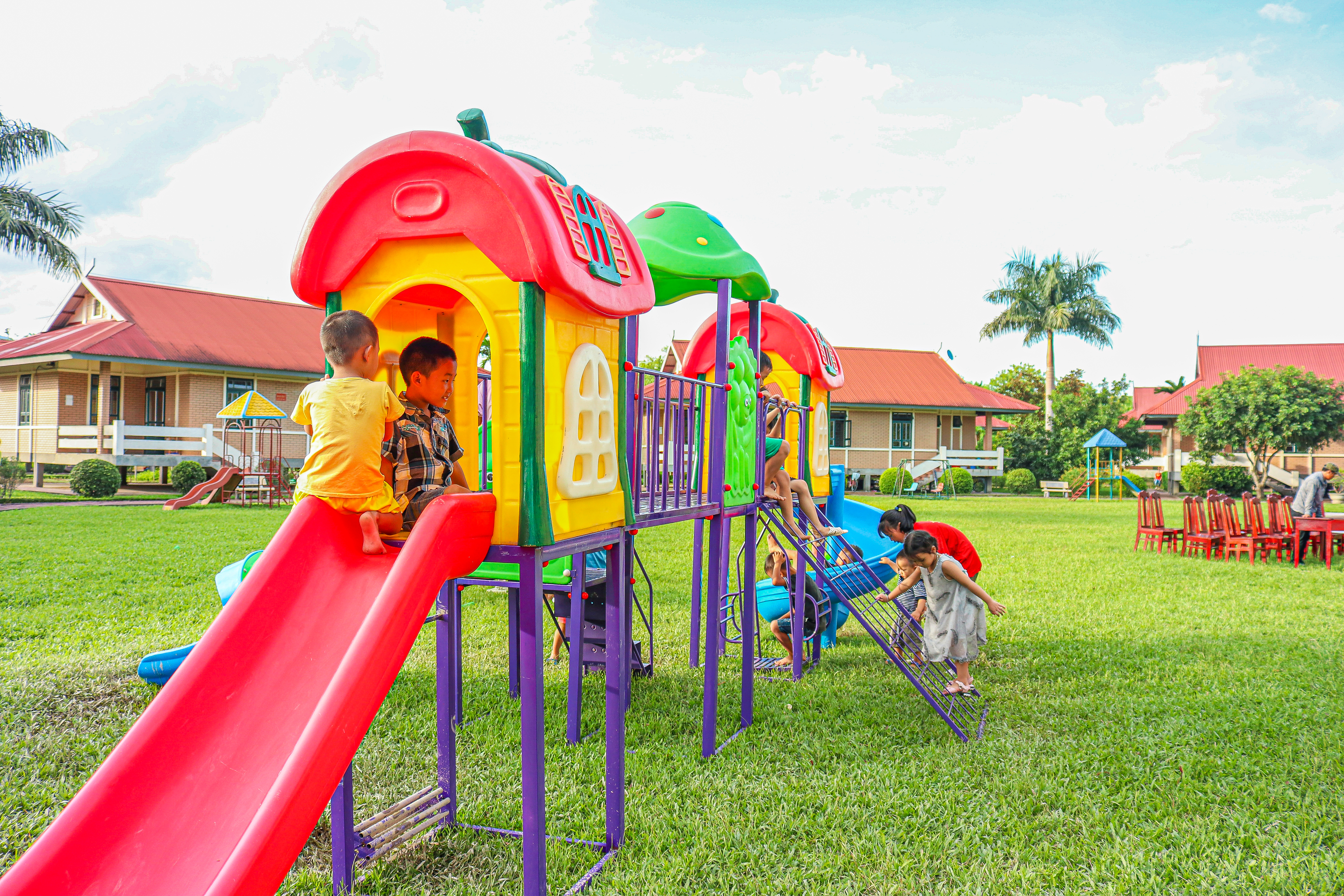 Recognizing the valuable efforts for the community of SOS Children's Village in Dien Bien province, 067 Company will always try its best to support and accompany the Village to bring more children's laughter to the children. The joy of children is so simple, and it is the most valuable affirmation of the human meaning of the Education Sponsorship program brought by 067 Company. We want to help children have the opportunity to develop to the fullest physically and mentally.