Ms Vo Thi Thuy Trang
Founder
Bachelor of Commerce Management at University of Economics Ho Chi Minh City
She is the founder of 067 Company. As a leader with ten years of experience, she is a pioneer in all activities, transmits the spiritual fire to the enthusiasm of all 067 Company's members. She brings 067 to be Top Company in construction design consultancy, providing children's play area equipment, sports equipment, and landscape.
In her work, she always takes the QUALITY criterion as a guideline for all decisions and actions. She values ​​creativity and appreciates the human values ​​created through her projects. It has the meaning of contributing a part to building and enhancing the importance of social life.
With the orientation "For a green life", she always makes efforts in research and development to improve product quality and service quality. And with the motto "Creativity is unlimited", she always leads 067 to have breakthrough steps, bringing the brand name of 067 to a new level.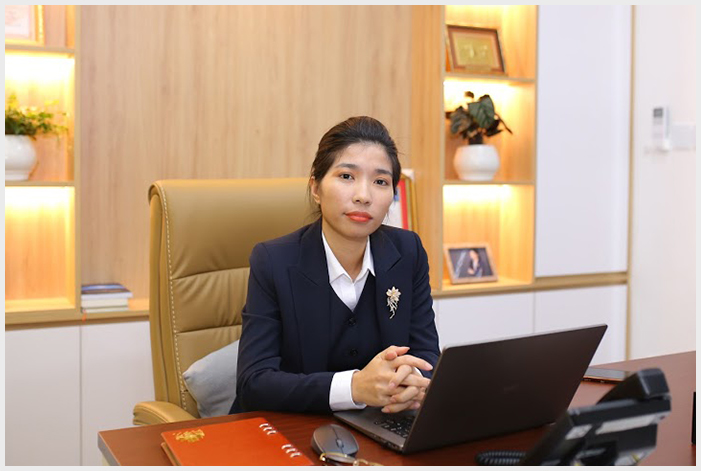 Ms Vu Thi Van Anh
Director
Bachelor of Land management
Over the years at 067 Company, Ms Vu Thi Van Anh is a dedicated and responsible Director. She tried to control the trade, contracts and purchasing maintaining to ensure the project budget control and protect the company's rights and interests and partners such as customers and suppliers appropriately.
Her business philosophy and motto are that the service is good, the better it must be, and the service has been excellent, the more perfect it must be.
The motto of living that is to bring happiness to the community is to bring joy to herself – Living with a mind, people must have a sense.
With the desire to bring sustainable civilized values to the community, 067 aims to improve and enhance products and services to provide customers with a product sentence and story timeless.