For us, any amusement playground equipment from the smallest detail to an overall structure must fully meet specific standards to ensure safety and durability.
067 Company is committed to meeting and exceeding those standards because we understand that safety is always a top concern and a prerequisite for customers' projects.
Therefore, 067 Company has always tried to affirm its brand. As a result, in 2020, we are honoured to be in the Top 50 ASEAN High-Quality Products and Services, certified by the Vietnam Small and Medium Enterprise Research Institute and the Singapore International Chamber of Commerce.
Besides, 067 Company has a complete quality certificate recognized by many International Organizations from our partner brands.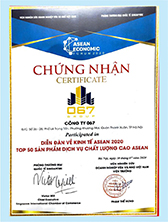 Top 50 High-Quality Products and Services in ASEAN in 2020
ASEAN AWARD 2020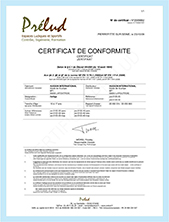 Certificate of Husson International (France)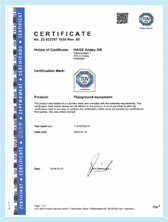 Certificate of HAGS (Sweden)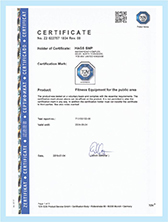 Certificate of Playworld (USA)